Shakespeare Schools Festival 2015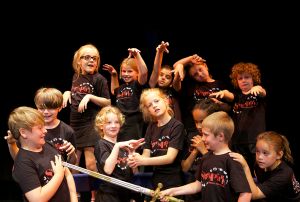 Pupils from years 5 & 6 are performing two abridged Shakepeare plays as part of this year's Shakespeare Schools Festival (SSF), the largest youth Drama festival in the UK and the world.
SSF is an exciting nationwide project which gives children the chance to perform Shakespeare in theatres all across the UK. Thorpe Hall School will be on stage on Weds 4th November from 7pm alongside Prince Avenue Academy and St Bernardís High School. Tickets are available at a discounted rate of £6 from the school's office or direct from The Palace Theatre Box Office.