National Music Award for GCSE Performance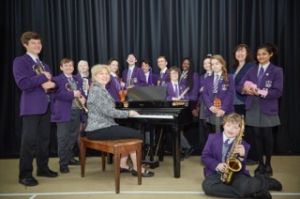 Thorpe Hall School has received a national music award in recognition of its excellent results in Music at GCSE.
15% of pupils secured an A*to C grade in Music GCSE at the school in the last academic year, gaining it The Silver Certificate in Music 2016, and a national ranking of 148 out of all English Schools (both state and independent) for achievement. Andrew Hampton, headteacher of Thorpe Hall School said: 'I'm thrilled for students and staff to have received this award in recognition of the great work they do and the commitment they make. It's very well deserved. To be among the best schools in England is an excellent achievement and, as it's exam time again now, we're already looking forward to another set of great results".