A Triathlon First for Thorpe Hall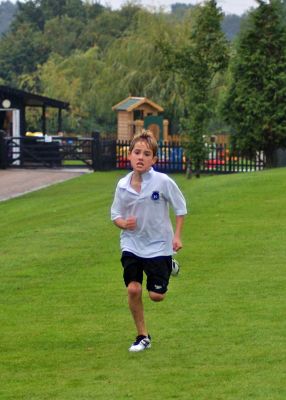 Ten pupils from Years 3 to 6 took part in the first ever ISA Junior Triathlon event at Brentwood's Hutton Manor School on October 3rd.
Competitors braved tough conditions starting the event with a 90m swim followed by a 700m bike ride and a final 700m dash to the line. Max Moody put in the best overall performance with 11th place overall and a time of 10:34 in the Year 5 boys' event. Grace Gosling on Year 6 was the star of the Thorpe Hall girls with a time of 13:10 in her group. This was the first ever ISA Triathlon and a great addition to the Thorpe Hall sporting calendar. Well done to all those who took part.