Royal Support for Shakespeare Schools Festival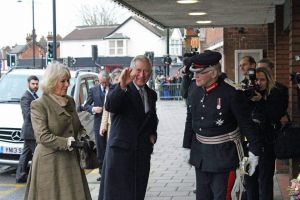 Thorpe Hall School joined Their Royal Highnesses The Prince of Wales and The Duchess of Cornwall when they visited the Palace Theatre in Westcliff.
They were supporting the Shakespeare Schools Festival Gala at the start of its 15th year and helping mark the 450th Anniversary of Shakespeare's birth. A group of pupils from Thorpe Hall School were among a select group invited to attend the launch event. They enjoyed a range of performances from Macbeth, Romeo & Juliet, Hamlet, Henry V and Much Ado About Nothing staged by schools that participated in last year's Gala. Later this year, Thorpe Hall's actors, set designers, production crew and promoters will join 40,000 young people across the UK performing an abridged Shakespeare play on a professional stage. We look forward to following their journey. Photo courtesy of Lisa Ferne.